OUR STRATEGY
We must continuously innovate to provide the best solutions for our customers and the challenges they will face.
Our strategy is to constantly investigate better systems and processes to manage programs in the most efficient manner possible. We will continue to pioneer value added services to our customers as we look to digitalization and its application to provide real time data and part records.
We are proud to serve as true partners in growth and advancement. That is why we are investing our efforts into a balanced portfolio. By combining our mechanical expertise, strong brand, and customer relationships to provide the support necessary to our customers. Through collaboration, we can overcome any challenges.
Investment Casting Tooling Solutions: 440-290-8666
Turbomachinery Solutions: 661-257-1380
Precision Machining solutions: 440-290-8666
Wax Solutions: 813-626-4614
Where We Operate
Mentor, Ohio (7830 Division Dr. Mentor, OH 44060)
Tampa, FL (9009 King Palm Dr. Tampa, FL 33619)
Valencia, CA (25620 Rye Canyon Rd, Bldg A Valencia, CA 91355)
Owner Ken Bevington establishes Princeton Tool in the basement of the family's house focusing on secondary ops and small mold work.
Machinery and equipment are moved from the basement of the house to a barn built beside the house. This is where he begins to manufacture core dies, wax dies and tooling reworks.
First 400 Amp EDM Sinker, CNC Machining Center, and Vero-Visi Cad/Cam software were purchased. Princeton Tool begins to perform precision machining on castings which remains as a core competency.
To meet growing customer demands, Princeton Tool moves to a 4,500 sq. ft. building in Mentor, Ohio.
Continuing growth leads to the purchase of multiple EDM's as well as horizontal and vertical CNC machining centers. Princeton Tool expands to support customer needs and relocates to their current location at 7795 Division Dr. At the time, the building was 22,000 sq. ft.
June 2004- Capacity raised 50% with the purchase of new equipment.
Capacity raised 50% with the purchase of new equipment.
Striving for a higher standard of quality, probes and automatic tool setters are added to CNC machines to add a higher degree of consistency.
Owner Ken Bevington is recognized by Ernest and Young as Entrepreneur of the Year through hard work from him and Princeton Tool employees.
Purchase of CMM with High Speed Scanning Head
Princeton Tool makes the decision to purchase a second facility, a 25,000 sq. ft. building to support growing customer demand. This new plant becomes the Engineering and the Tool Room location. 7830 Division Drive became Plant #2.
Princeton Tool growth continues due to customer demand. Purchase of a 3rd plant (25,000 sq.ft.) took place located at 7730 Division Drive. The plant is then filled swiftly with multiple EDM Machines, CNC Machines, Waterjet, Snag, and Blast
February 2009- Princeton Tool becomes ISO 9001:2008 certified.
Princeton Tool opens its Florida operation providing the same services as its parent company.
ATOS III Blue Light Inspection equipment is purchased. The investment of the blue light system is only the second system put into operation in the United States.
Princeton Tool relocates the Tampa operation into a bigger building to support customer growth and capability expansion.
Princeton Tool implements new quality system and passes initial AS9100 audit for its aerospace certification.
Princeton Tool celebrates its 20th year in business anniversary.
Princeton Tool acquires additional capacity in its Tool & Die business unit with the addition of a high speed graphite mill and wire EDM.
Princeton Tool is awarded certification to perform EDM operations on aerospace product.
Completed the acquisition of Paragon Precision, a turbomachinery manufacturer based out of Valencia, CA.
Princeton Tool Completes re-certification for ISO 9001:2015 / AS9100D in all locations.
Princeton Tool purchases additional capacity: Two multi-axis milling machines, two EDM machines, two lathes and a new robotic grinding cell. Each piece of equipment was purchased to support growing demands.
Working hand in hand with California, the Ohio location has started new turbomachinery services to support East Coast customers.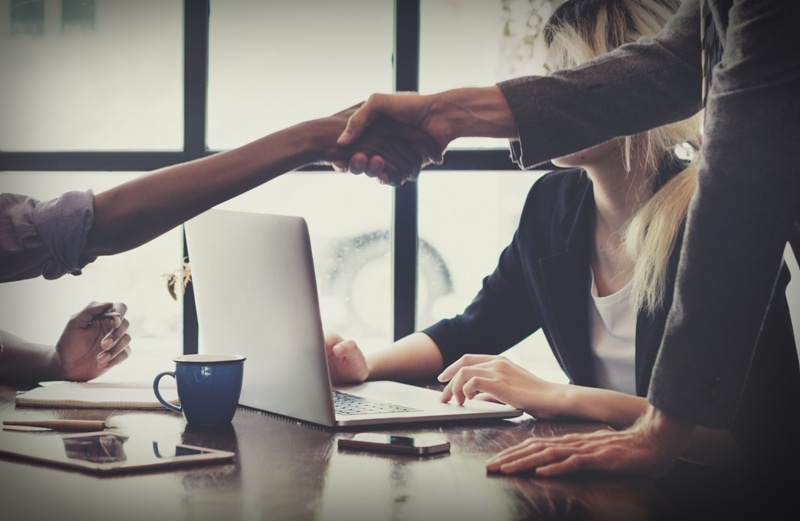 We look at our supply chain as an extension of Princeton Tool, a partner in achieving success. To become a supplier not only do you have to demonstrate the same values of dedication and hard work, but you must demonstrate a reliable and repeatable process to an acceptable quality management system.
We look forward to learning more about your company and services offered. Please find the additional terms and conditions in the link below.