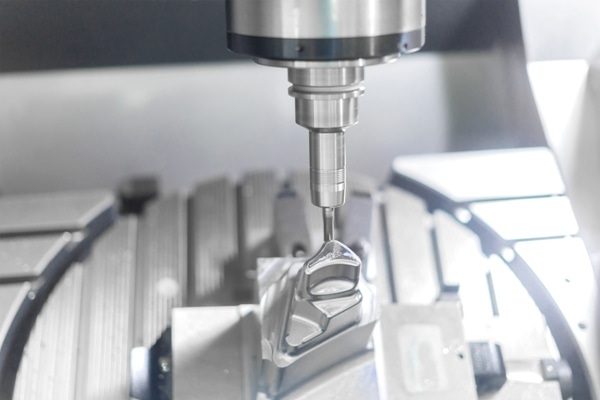 Engineering and Tool Manufacturing
Princeton Tool employs a professional and dedicated engineering staff supporting all business units of Princeton Tool. From the design of complex ceramic core and wax tooling to fixtures and gages. Our engineering group works closely with our customer's engineering staff to assure the final product satisfies requirements and specifications required. A robust approval process confirms the customer has visibility on final design prior to start of manufacturing. NIST controls in place to secure all data transfers with revision control history maintained on all product.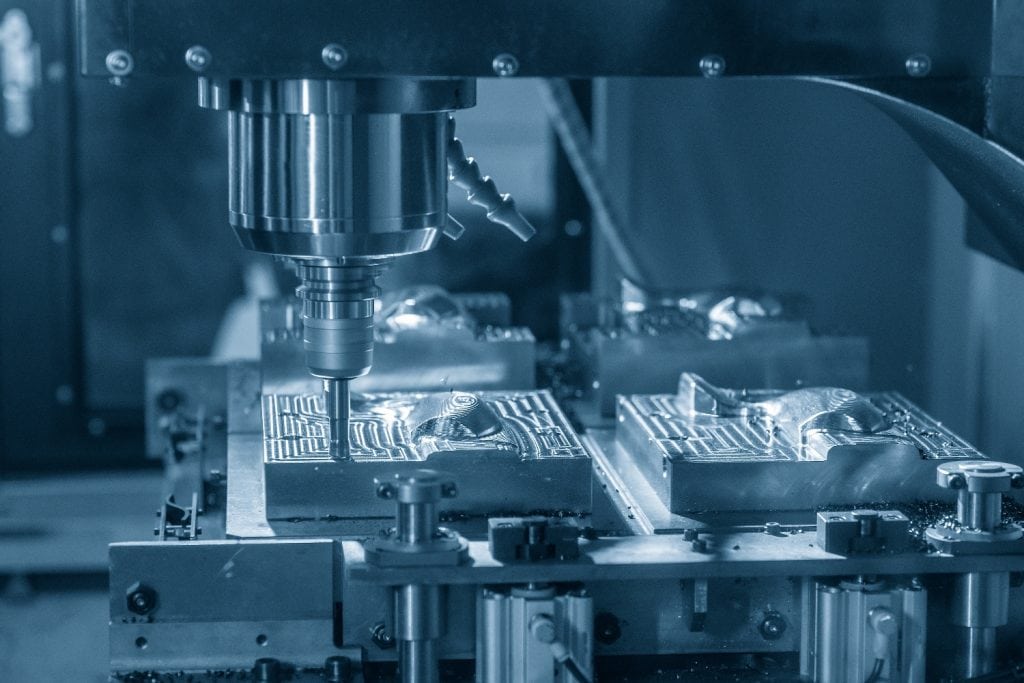 Software:
Unigraphics NX (Design and Manufacturing)
SolidWorks
Camplete (Crash detection software)
Geomagic
Princeton Tool Tooling has over 350 years of combined knowledge and expertise in design and manufacturing of complex investment casting tooling. The manufacturing of your tooling is driven by our quality system and AS9100 certification along with lean six sigma methodology.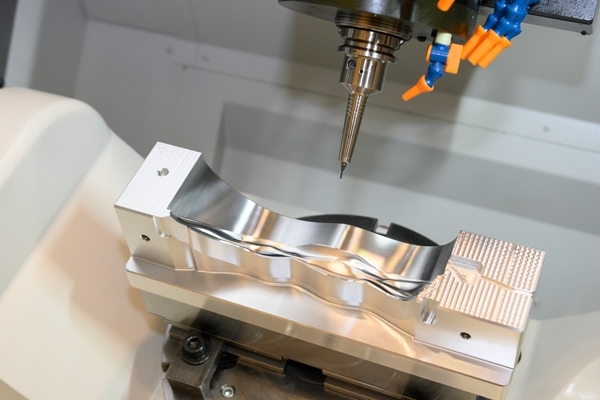 Services Include:
Reverse Engineering
Injection Molds (Wax/Plastic)
Ceramic Core Dies (single and multi-plane hydraulic)
Wax Pattern Dies (straight open & radial style)
Single Shot – Multi Vane Wax Dies
Gate and Runner Dies
Wax Chill Dies
Hydraulic Fixturing
Wax Pattern Reforming Fixtures
Ceramic Core Reformers and Setters
CMM Fixtures
Miscellaneous Specialty Fixtures and Gages
100% Blue Light Inspection / CMM Inspection on all tool manufactured
Our skilled engineers and toolmakers design and manufacture tooling to exceed your expectations.
Princeton Tool actively participates and acknowledged by the NTMA for its apprenticeship program preparing for the future.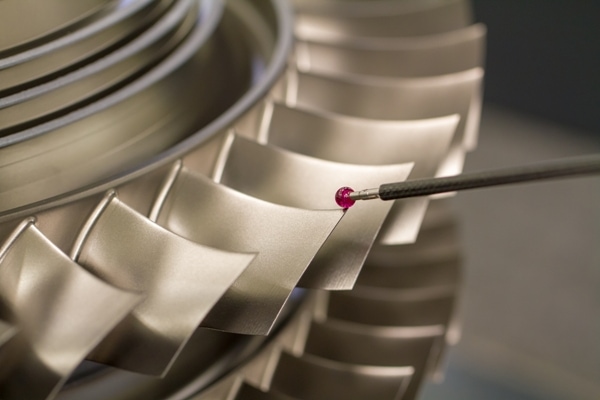 With over twenty years of part inspection supporting our machining business units, our layout team is well versed in the inspection of precision manufactured components. Once your script has been created, it is filed and stored for future inspections. Our system is setup to support full production capabilities and short-term surges as needed. When applicable, as we machine customer product, the decision to move product into layout at Princeton Tool allows for a continuous progression towards shipping a completed product. This not only saves a tremendous amount of time but allows us to closely monitor product conformity.
Services include: 
FAI Layout AS9102 Revision B
Probability Studies
Part Inspection/Statistical Analysis
Balloon Drawings (digital)
In Process and Final inspection of Die Components
Source Inspection reports and Documentation
Reverse Engineering
Complex Assembly Scanning with Digital Assembly
Fixture and Gage Inspection
Periodic Calibration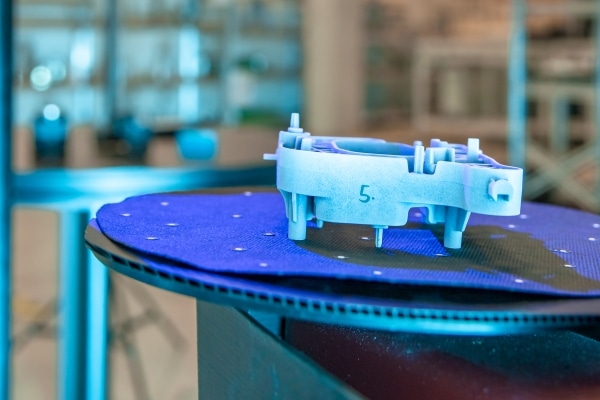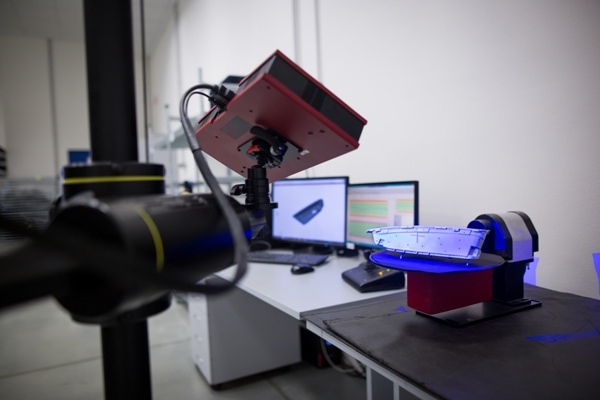 Equipment/Software
Blue Light ATOS III, Triple Scan Digitizing Unit
LK Evolution & Altera 10.10.8
CAMIO Multi-Sensor CMM Software
GOM Inspect Professional Software
Discus (2d/3d – Ballooning & Reporting)
4 Axis Wire EDM for sections and filets
Geomagic Studio
Wax Injection / Dress / Assembly
With the services available in both the pre- and post-cast state, Princeton Tool can work with engineers in the early concept stages to make sure that tooling can be manufactured, patterns can be produced, and gating can be removed as desired. We believe that our services combined provides us with a competitive advantage. We have a deep understanding in each of the crucial stages of the products lifecycle.
The Princeton Tool wax department now employs over 60 individuals dedicated to processing customer product in the aerospace, industrial gas turbines and medical industries. In addition to its dedicated staff it provides state of the art radiographic inspection, ultrasonic wall inspection, CMM and blue light interrogations, 12 wax presses and 30,000 square feet of manufacturing space.
Princeton Tool's wax department services include, but not limited to, the following:
Single shot tooling for multi-vane configurations
Blades/vanes – cored and solid
Soluble/wax assemblies for complex geometries
360° nozzle assemblies
Dip-ready molds
Ceramic core prep
Platinum and oroflex pinning
X-Ray and ultrasonic wall thickness inspection
Gate/auxiliary Tooling
Certifications including AS9100 Rev D/ NADCAP certification currently pending.
Wax Presses up to 50 ton (12 to 50 ton)
Temperature controlled shipments cross country with temperature/humidity monitoring
Serialization pattern / mold
CMM / Blue light inspection of patterns
Histograms and trend analysis on dimensional aspects of the pattern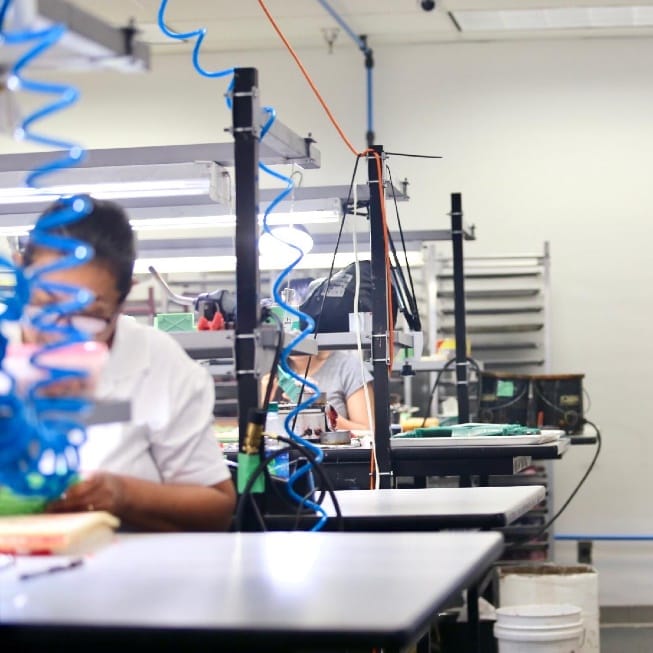 Precision machining has been the driving force behind our growth at Princeton Tool. Within our 80,000 ft² we offer a substantial amount of manufacturing space and flexibility to move product in conjunction with our customer's schedule.
Once Princeton Tool takes receipt of your castings, product is loaded into the internal machine monitoring tracking system and pushed to the first operation on the router card. In most cases, the first operation is completed through waterjet. A safe and fast way of removing large amounts of material while reclaiming high valued raw material for customers, previously lost to cut off and grinding equipment.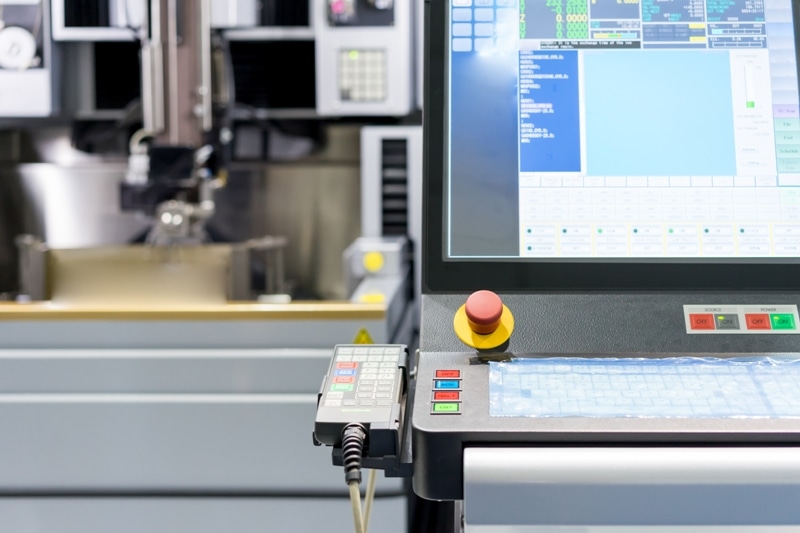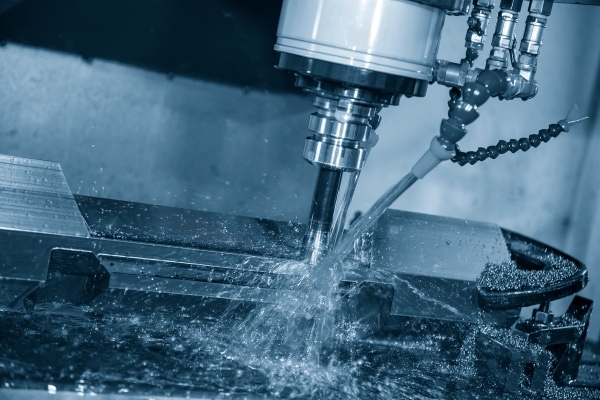 Once the casting has processed through waterjet the next rough operation is grinding. This allows for a quick removal of material to a finish state, where casting geometry allows it. If machine areas are restricted or have contour, EDM and CNC operations would be required for the removal of unwanted material. This allows for precision and certainty in complex and contoured areas. In some cases, not all previously mentioned operations will be required. A great example of this would be product we manufacture direct from raw material for our aerospace OEM customers.
Sophisticated machining options, such as EDM (Electrical Discharge Machining), is an efficient method of metal removal to address complex or critical areas. Electrodes used to perform these operations are designed by our onsite NPI (new product introduction) team, programmed and machined onsite at each of the Princeton Tool facilities. Current EDM operations are supported by over 70 pieces of equipment staffed around the clock. Equipment can accommodate parts more than 4' with a surface finish from recast less a thousandth. This recast can be eliminated with a single blast operation
The CNC machining is supported by over 50 machining centers. Versatility in operations with 3, 4 and 5-axis capability, both vertical and horizontal formats. These machining centers offer another machining option when it comes to controlling tight tolerances machining on either standard or exotic materials.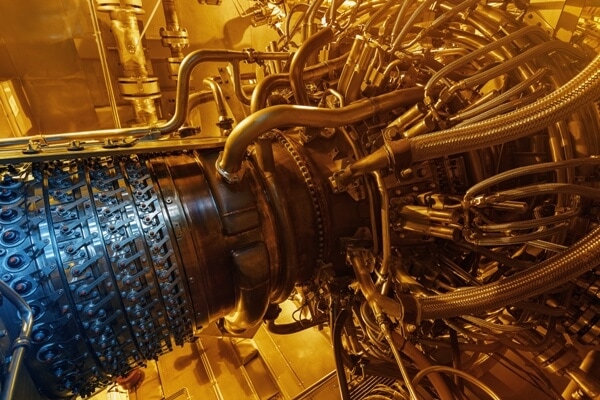 With increasing demands in tolerances and the understanding that each casting is unique, we have been able to introduce our "Adaptive Machining" process. This strategy supports critical and close tolerance areas by machining each part unique to itself. The process captures the true part geometry and generates CNC code specific to the piece in review. This powerful tool compensates for variation in tight tolerance areas that requires a higher level of attention. In many cases the adaptive machining eliminates further hand finishing and can be inspected at this time for shipment. Once customers are made aware of this capability and the benefits that come from the implementation of this machining strategy, programs are transferred to adaptive machining. Once implemented, most customers see throughput improvements that eliminate days or even weeks from the entire manufacturing process
Our dedicated team of process engineers, production managers, and machine operators work to meet customer specifications while keeping quality and continuous improvement in mind.
The development of our customer's product has always been an essential component of a successful program kickoff. We take significant measures in the early phases to full proof programs and procedures previous to entering our production department.
Developing over a thousand machining processes a year, our system is designed to streamline new product introduction in an expedited manner while still following all protocols and quality requirements. In 2013, we expanded our floorspace to accommodate a dedicated development workspace. We invested in duplicate equipment and quick change fixturing to make sure the transition to production is seamless. This decision has produced a substantial savings in both time and cost and allows our team to focus on producing reduced cycle times and quality to your programs.
Our development services include:
Development of machining process
Development of AS9100 documentation
Development of machine programs for all process
Development of electrode programs and redress programs
Completion of process capability analysis
Completion of gage R&R
Completion of FAIR on machined surfaces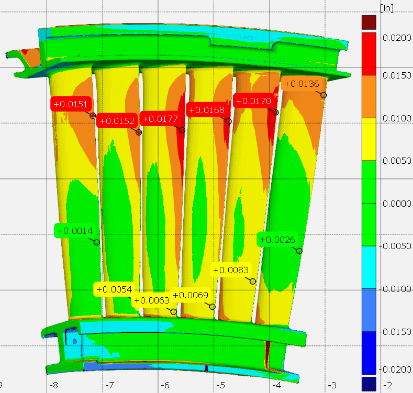 Turbomachinery Components and Assemblies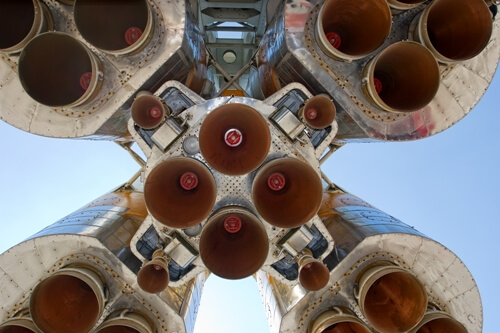 Paragon Precision Inc., doing business as Princeton Tool, has 75 years of 5-axis machining experience in turbomachinery. We specialize in 4 and 5 axis machining of complex and highly contoured precision products. Paragon Precision is recognized as a primary source for turbomachinery components and assemblies for world-class quality. Experience with development and production batches. For more information on Paragon Precision, please feel free to visit: www.Paragon-Precision.com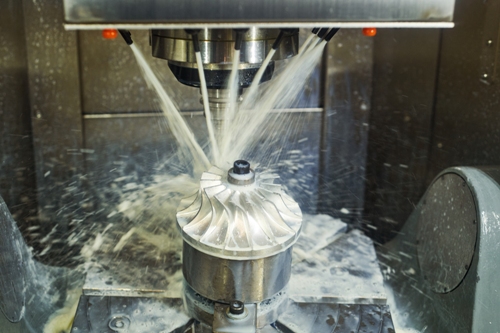 Our products consist of such items as blades, vanes, blisk, rotors, nozzles, fans, impellers, inducers and exducers. Statistical analysis controls combined with our AS9100D quality management system allows us to monitor your product before shipping.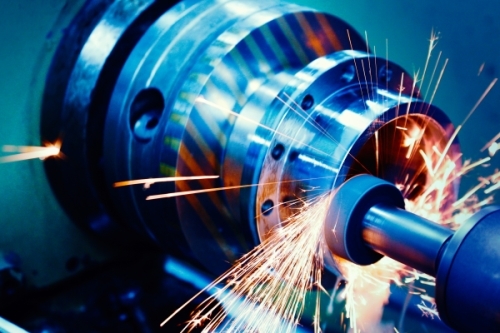 Paragon Precision has further expanded into general industrial applications.  Products include finned rotating turbocharger sub-assemblies for internal combustion engines, pressurization systems, centrifugal air filtration, fluid drive units, valve bodies, manifolds, housings, chassis, and natural gas processing systems.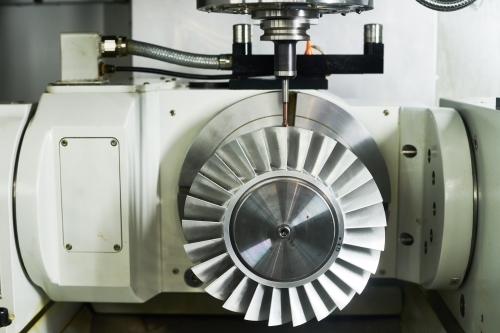 Paragon Precision and Princeton Tool is designed to support customers' deliveries. With over 160 CNC machines and five facilities we can control product flow to meet and or improve your scheduled deliveries.